St David's convent in Wheat Street has been home to two orders of nuns since the turn of the 19th century. In 1903 the Daughters of the Holy Spirit from France took up residence in Howard House and developed St David's school for girls as well assisting the priests of St Michael's in ministering to the congregation. Then, in 1948, the Ursuline Sisters from Ireland took up residence and continued the provision of Roman Catholic education within Brecon.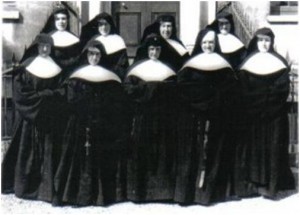 The Ursuline Sisters (circa 1948)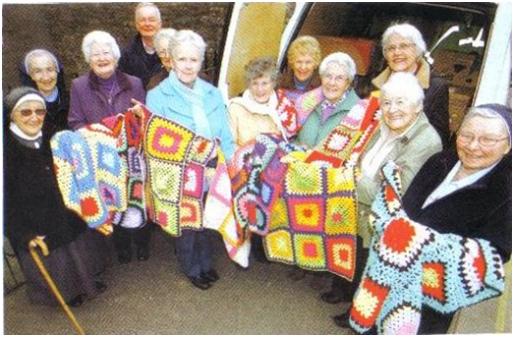 Sisters Bonaventure, Aloysius and Finnian with members of The Brecknockshire Society (2013)
The Ursuline Convent in Brecon has been closed.