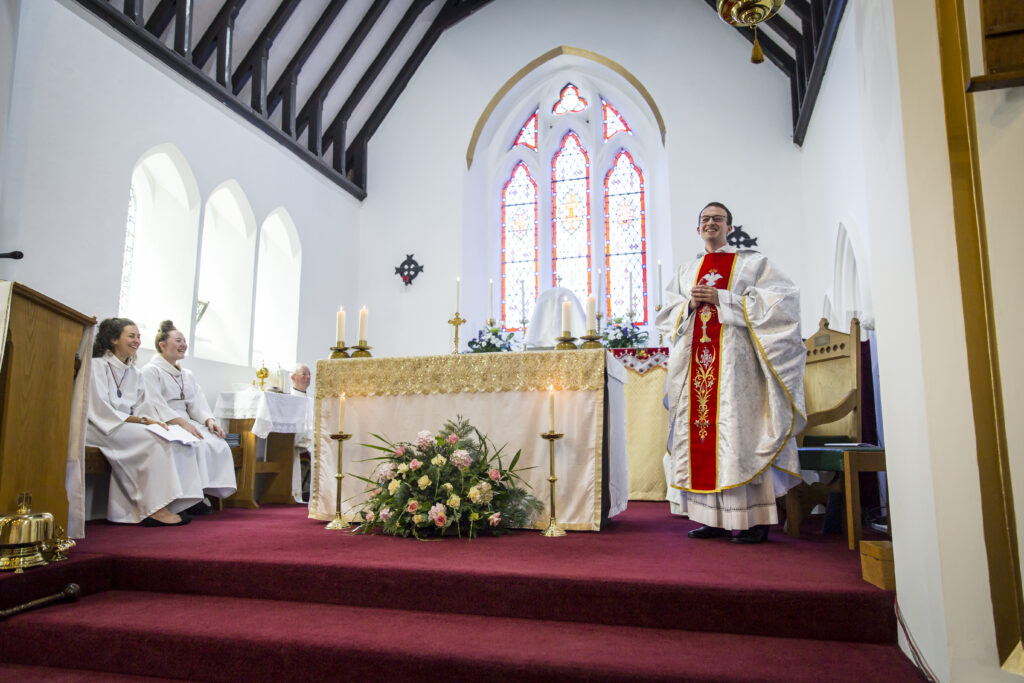 The Parish was delighted to celebrate the Ordination to the Holy Priesthood of Fr Matt Roche-Saunders, which took place in St Joseph's Cathedral, Swansea on 4th August 2018, the Feast of St John Vianney, Patron Saint of Priests. Fr Matt received a very warm welcome the following day when he returned to St Michael's, his home parish, to celebrate a Mass of Thanksgiving. Fr Matt was baptised and received his first Holy Communion here in St Michael's, and attended St Joseph's RC Primary School, Brecon. After his secondary education in Crickhowell High School, he went on to study at Exeter University. In 2012, he entered seminary in St Mary's College, Oscott, to study for the Holy Priesthood. Please pray for Fr Matt and for the priests of our Diocese, and for further priestly vocations.
Prayer for Vocations
Lord, make me a better person, more considerate towards others, more honest with myself, more faithful to you. Make me generous enough to want sincerely to do your will, whatever it may be. Help me find my true vocation in life and grant that through it, I may find happiness myself and bring happiness to others. Grant, Lord, that those whom you call to enter the priesthood, diaconate or religious life, may have the generosity to answer your call, so that those who need your help may find it. We ask this through Christ Our Lord. Amen.