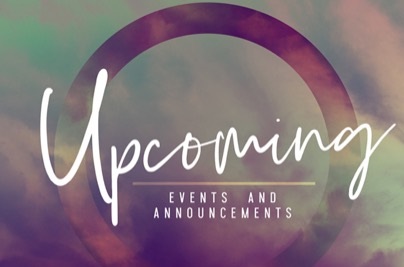 WORLD YOUTH DAY:
Pope Francis has invited the youth
of the world to join him in Lisbon, Portugal from 1-6 August
2023 on a journey of discovery and celebration of our Catholic
Faith. Let us pray for the success of the World Youth Day.

INDIAN CURRY NIGHT:
Indian Curry night is to be held on
Saturday 16th September at 7.00pm in St Michael's Hall to raise
fund for the Church. Tickets will be on sale next Sunday.
WORLD DAY FOR GRANDPARENTS AND THE
ELDERLY:
A Special Mass will be celebrated for
Grandparents and the Elderly next Saturday at 11.00am
followed by lunch and entertainment. Please write your names
if you are joining celebration. World Day for Grandparents and
the Elderly falls on Sunday 23rd July
BAPTISM PREPARATION:
Baptism Preparation for parents
requesting baptism for their children: First session on
Wednesday 2nd August, second session on Wednesday 9th
August, at 7.00pm in the St Michael's Hall. Both sessions must
be attended. Please speak to Fr Jimmy if you wish to attend.